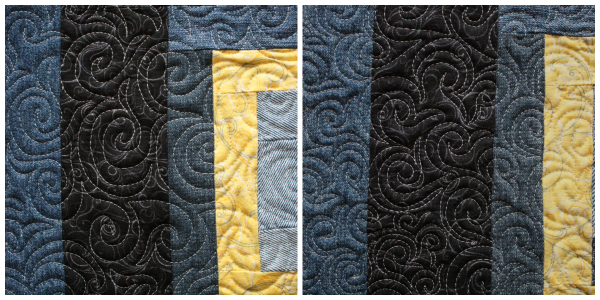 When you approach the craft store for your batting requirements, you will be puzzled at the galore of options available. Apart from choosing between polyester and cotton, the quilt batting is categorized further based on the size, loft, brand, and fiber content. Here are a few tips to help you in the process of identifying a suitable quilt batting. Consider the prepackaged options available. The packaged batting in standard sizes such as twin, crib, full, king, and queen size quilts can be the best buy. You can also make a purchase by customizing your requirements. Many professional quilters stock up quilt batting during a mega sale.
There is a wide variety of quilt batting featuring materials such as bamboo, silk, wool, and a woven cotton blend. The poly-cotton and pure cotton batting remain the most frequently used choices. Make sure to choose a poly cotton blend in the ratio 70:30 or 60:40. It is ideal to choose organic batting made of recycled fibers for baby quilts. Assessing the benefits provided by thin and thick battings is necessary. The low-loft or thin batting offers a flat finish whereas the high-loft or thick batting provides a well-distinguished and apparent quilt. The high-loft allows you to get a popped-up finish.
While several brands offer enormous quilt battings, make sure to choose one based on your requirements. The brands have a significant influence on the price. Assess the pros and cons of each brand. You can also choose recycled quilt batting. With more fiber, the quilt holds up better after washing. You can buy your quilt batting either in bolts or rolls. The fusible batting is a perfect choice for small projects as it facilitates secure quilts. The bonded battings that are glued together require closer quilts to remain stable. Choose a light batting to prevent the shedding of fibers in the long run.
Read More:A Comprehensive Insight Into Choosing The Best Fabric For Your Quilt
Find more Information about the passion of Quilting here @ nadelfrau.com